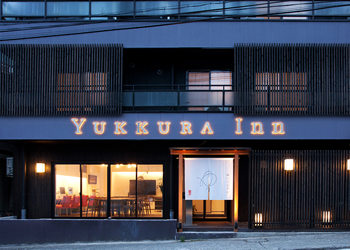 0242-29-1126
0242-27-3288

637 Innai, Higashiyama-onsen, Aizuwakamatsu City, Fukushima 965-0814

http://shousuke.com/yukkura-inn/
Yukkura Inn is a "no extra services" inn, which is reasonably priced. For individuals traveling to Aizu with no plan, who think "I'm here on business, but I'd like to enjoy an onsen as well…", your wishes have been heard. All rooms have been renovated for more comfort. Access to the internet has also been made available on 3 floors.