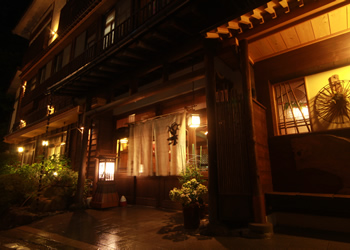 0242-26-2841
0242-27-2768

232-1Yumoto Shimohara , Higashiyama-machi , Aizuwakamatsu City, Fukushima 965-0814

http://www.ashina.co.jp/

Our inn is located a nostalgic area, and features only seven luxury rooms. Enjoy a relaxing get-away all to yourself. Enjoy your time at Ashina, filled with delicious meals served around the hearth, and worry-free hospitality. The welcoming heat of our onsen is gentle to skin. Your body and mind are also healed by the gentle waters. Your skin will be moisturized and revived by the onsen waters.