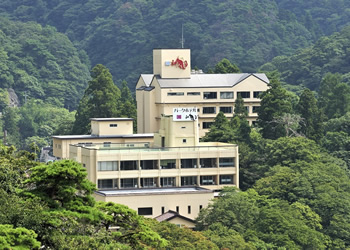 0242-26-3690
0242-26-2202

99 Yumoto Tsumori, Higashiyama-machi, Aizuwakamatsu City, Fukushima 965-0814

http://www.itoenhotel.com
Based in Aizuwakamatsu's Higashiyama Onsen, which boasts a history of over 1000 years. Enjoy the same price, any time, 365 days a year. Enjoy the seasonal dishes, the plentiful hot springs, and the peaceful atmosphere. Please enjoy your stay here.