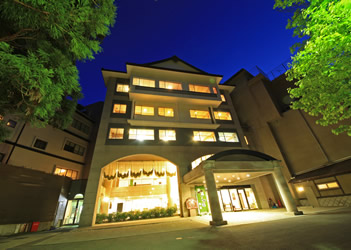 0242-26-0001
0242-27-0005

222 Yumoto Kawamukai Higashiyama-machi,Aizuwakamatsu City, Fukushima, 965-0814

http://www.kutsurogijuku.jp/
Although located in an old hot spring village, the Kutsurogi Inn Shintaki is a sleek and modern building. Treat yourself to a new relaxation experience, in our facilities reminiscent of the Taisho Roman Period. The hot spring waters that pour from the rocks is the same as it was many years ago. Enjoy the sounds of the babbling rivers, and submerge yourself in history. Our annex building is called the Saru (monkey) Onsen. The inn's past is also connected to Toshizo Hijikata , a member of the Shinsengumi. Enjoy the experience of bathing in hot spring water which flows from a natural source.